PLATFORM
Availability for:
NinjaTrader 8 platform: AVAILABLE NOW
OVERVIEW – Bar Start Time for NinjaTrader 8
With the Bar Start Time for NinjaTrader 8, your Ninjatrader will have the bars according to all the other graphic platforms in the world, chats like Metastock, Metatrader, TradingView, AT Pro, among other graphic platforms around the world use the opening hours of bars to represent the current candle on the X axis.
For some reason that we do not know, Ninjatrader ran away from the standard, this indicator corrects this "problem" for the most demanding users and who want to have their chart according to the opening hours of the bars.
Compatibility:
Instruments: CFDs, forex, futures, indices, options, stocks, cryptocurrencies
Interval types: timebased
Chart styles: Candlestick Chart
SCREENSHOT – Bar Start Time for NinjaTrader 8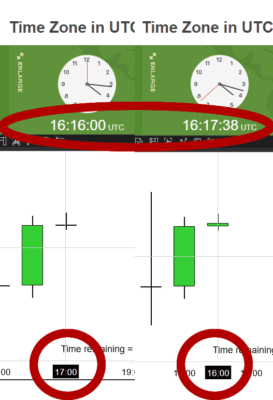 INSTALLATION
Please read Installation Guide for details.
SUPPORT
FREE support for life! Feel free to ask us anything, anytime.
UPGRADE
All future updates to Bar Opening Time 1.0 for Ninjatrader 8 are FREE to download after the original purchase.
TERMS
ALL SALES ARE FINAL & NON-REFUNDABLE!
Upon purchasing this indicator, you agree to be bound by Terms of Service.