PLATFORM
Availability for:
NinjaTrader 8 platform: AVAILABLE NOW
OVERVIEW – DISCORD SHARE SERVICE FOR NINJATRADER 8
Discord Share Service for NinjaTrader 8 is the best way to share your Ninjatrader Alerts and Screenshots to your Discord servers.
Discord Share Service for NinjaTrader 8 was developed for several purposes:
1. Receive beautifully formatted notifications of relevant graphical events on Discord servers;
2. Send messages with customized Usernames, Screenshots, Embeds containing a title, custom color, and a description which can be stylized using Markdown;
3. Discord ShareService can be setup in 30 seconds, just create a Webhook for your Discord server, set it on your ShareServices window, and you're good to go;
4. Full support for Ninjatrader 8 native alerts and a 100% compatibility with our fully customized Talking Alert indicator for Ninjatrader 8;
5. 100% Compatible with Ninjatrader 8 Automated Strategies, you can send screenshots and messages to your Discord server as soon as your strategy enters the market;
6. Customizable ShareService icons, so you can easily distinguish each configured ShareService! E.g: Change the Discord icon to your server's icon;
SCREENSHOTS – DISCORD SHARE SERVICE FOR NINJATRADER 8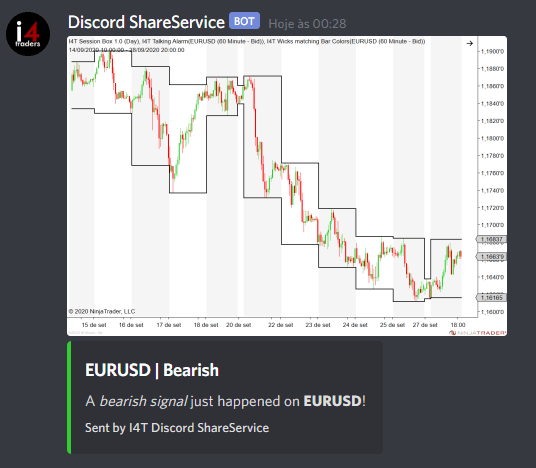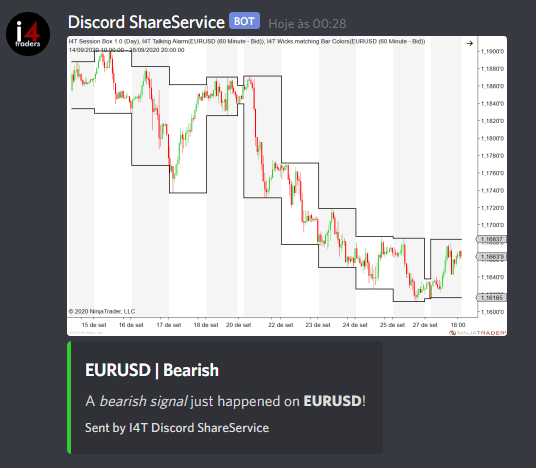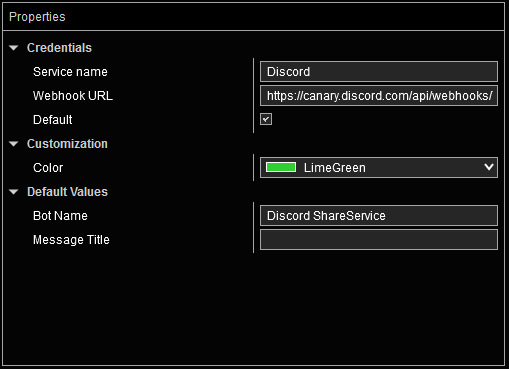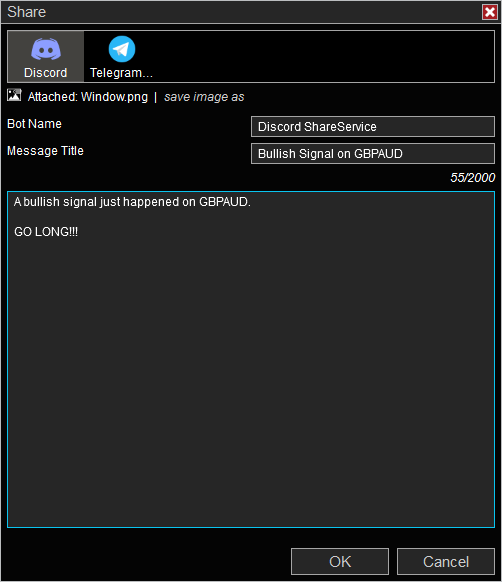 INSTALLATION
Please read Installation Guide for details.
SUPPORT
FREE support for life! Feel free to ask us anything, anytime.
UPGRADE
All future updates to Discord ShareService for Ninjatrader 8 are FREE to download after the original purchase.
TERMS
ALL SALES ARE FINAL & NON-REFUNDABLE!
Upon purchasing this indicator, you agree to be bound by Terms of Service.