What is the Ninjatrader 8 Market Analyzer?
The NinjaTrader 8 Market Analyzer is an analysis tool where Trader can insert indicators (native to Ninja, purchased from any company or programmed by anyone who has knowledge in C #).
Examples of Indicators that can be inserted in the Market Analyzer: MACD, Bollinger Bands, VWAP, Moving Averages, among others.
With these indicators inserted, Trader can specify combinations of numbers, colors and even inclusions if certain conditions of those inserted indicators happen. In addition, it is possible to insert as many assets as you want, obviously, it will require more from your computer, it is an excellent tool that uses a lot of ram memory on your computer depending on the number of indicators inserted.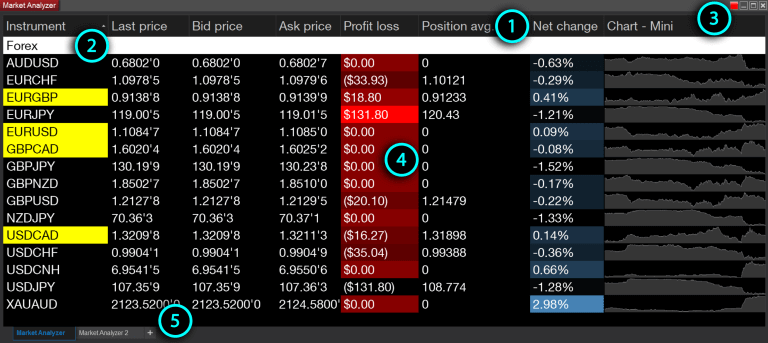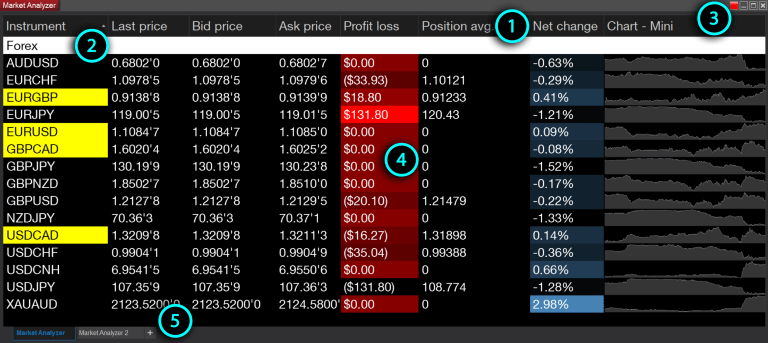 How does the NinjaTrader 8 Market Analyzer work?
Let's take a simple example, with moving averages, you have defined that in the active BTCUSD, if the 20-period moving average (SMA) crosses from the bottom up to the 200-period moving average (SMA) the market analyzer should alert you of a possible purchase.
Then, you insert the SMA 20 and SMA 200 moving average columns, the Moving Average quotation will appear in each column.
After that, with the right mouse button on the Market Analyzer, go to Alerts and create a condition with the 2 columns of moving averages you entered, saying that if the shortest period crosses from the bottom to the longest period you want Ninjatrader 8 emits a pop-up, emits a sound and sends you an email with this alert. You can also configure Telegram and Discord to receive these alerts by purchasing our ShareServices.
Above we gave a SIMPLE example, it is possible to generate complex and more useful combinations in the Market Analyzer, it will only depend on your knowledge of the market, knowledge in programming (if you want to create your own indicator) and creativity.
How much does it cost to use the Ninjatrader 8 Market Analyzer?
It's free. That's right, in the free version of Ninjatrader 8 you can already use the Market Analyzer without paying anything for it, incredible isn't it?
If you still have any questions, do not hesitate to contact our team and we can help you!
Best,
Indicators 4 Trader Support Team