Here's a simple step-by-step to how to install, configure and Customize your Ninjatrader 8.
Step 1 – Download Plataform Ninjatrader 8
Visit www.ninjatrader.com and download the Ninjatrader 8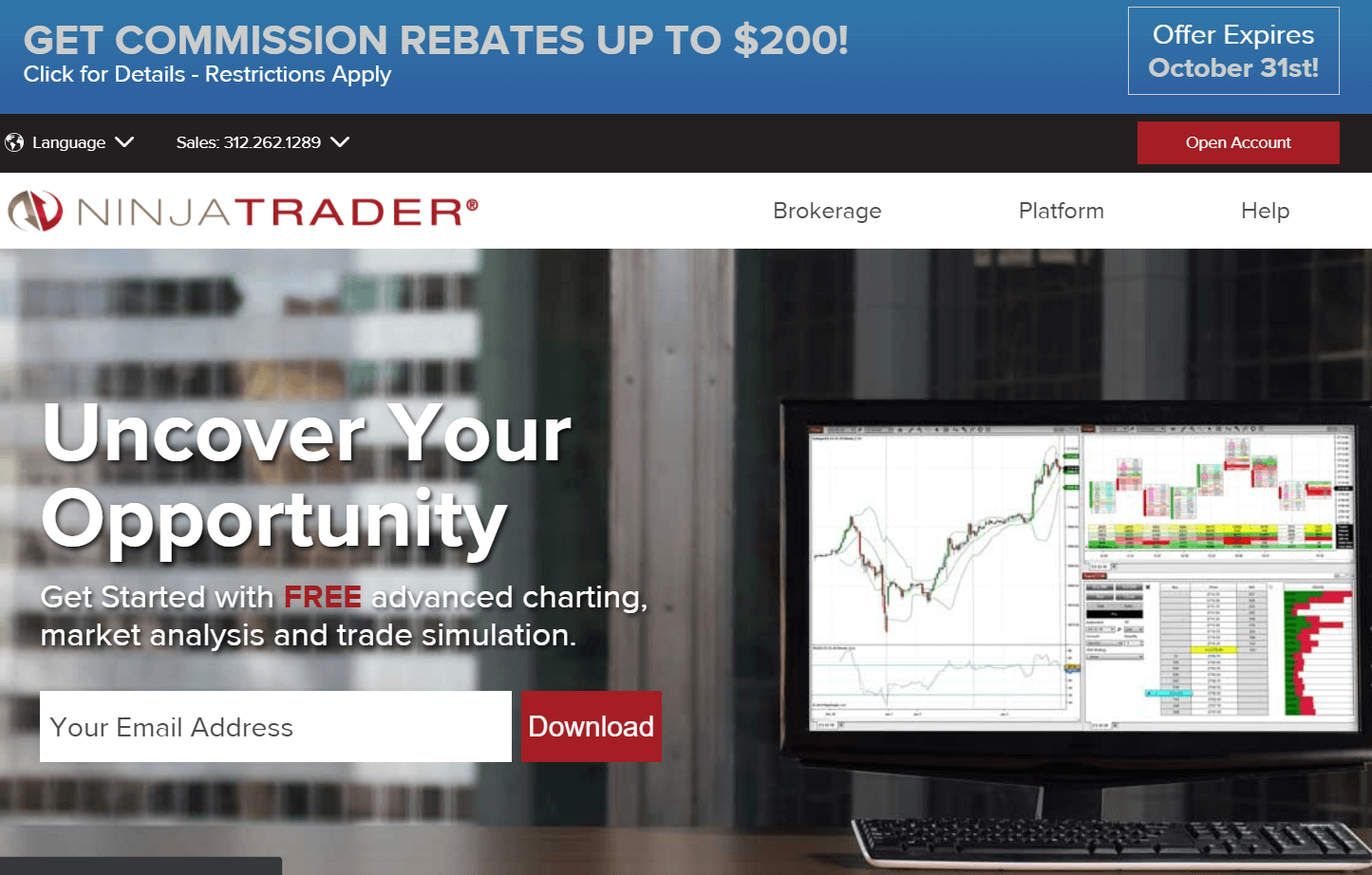 2. Fill your e-mail and click on download button;
3. Answer the question: Do you want FREE live market data? For now, click No!


4. Click on Download button for the latest version of Ninjatrader 8;
5. After donwload finished, install Ninjatrader 8;
Step 2 – Installing and Creating Your Connection on Ninjatrader 8
6. Create a Free Forex Account on this site using your real e-mail: https://ninjatrader.com/FreeLiveData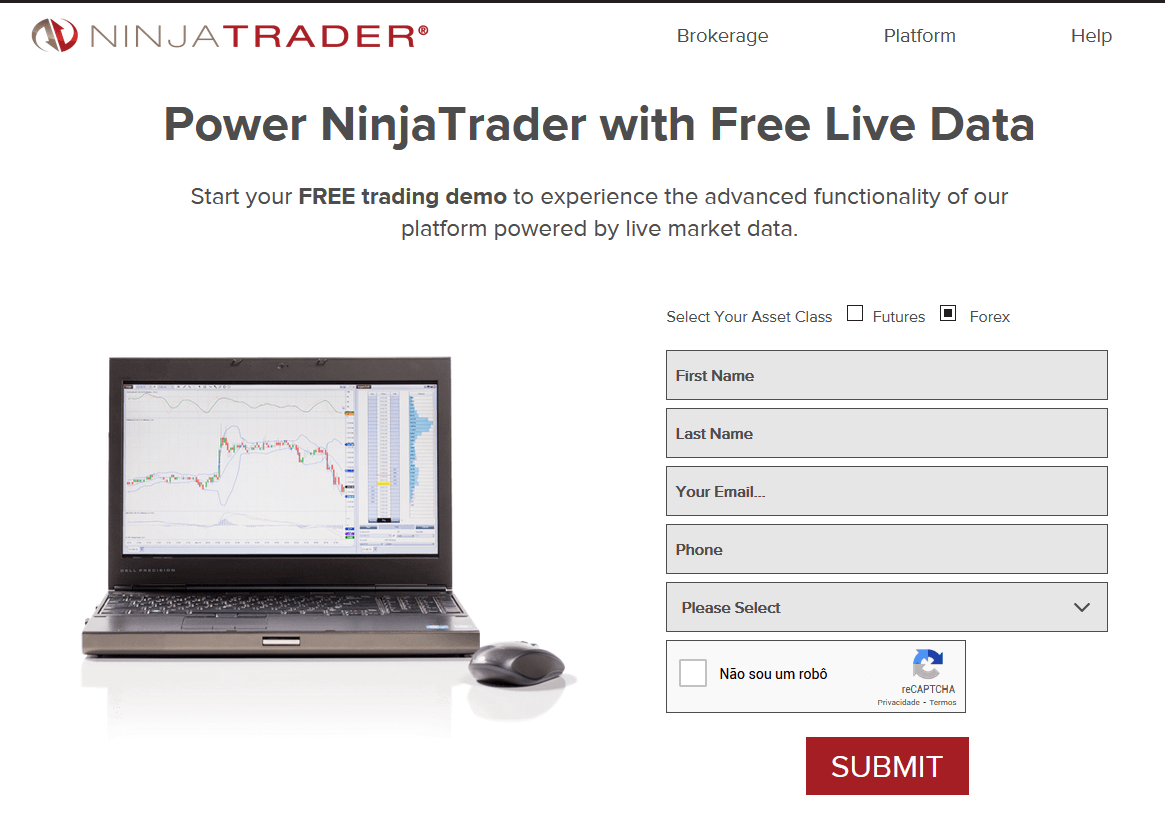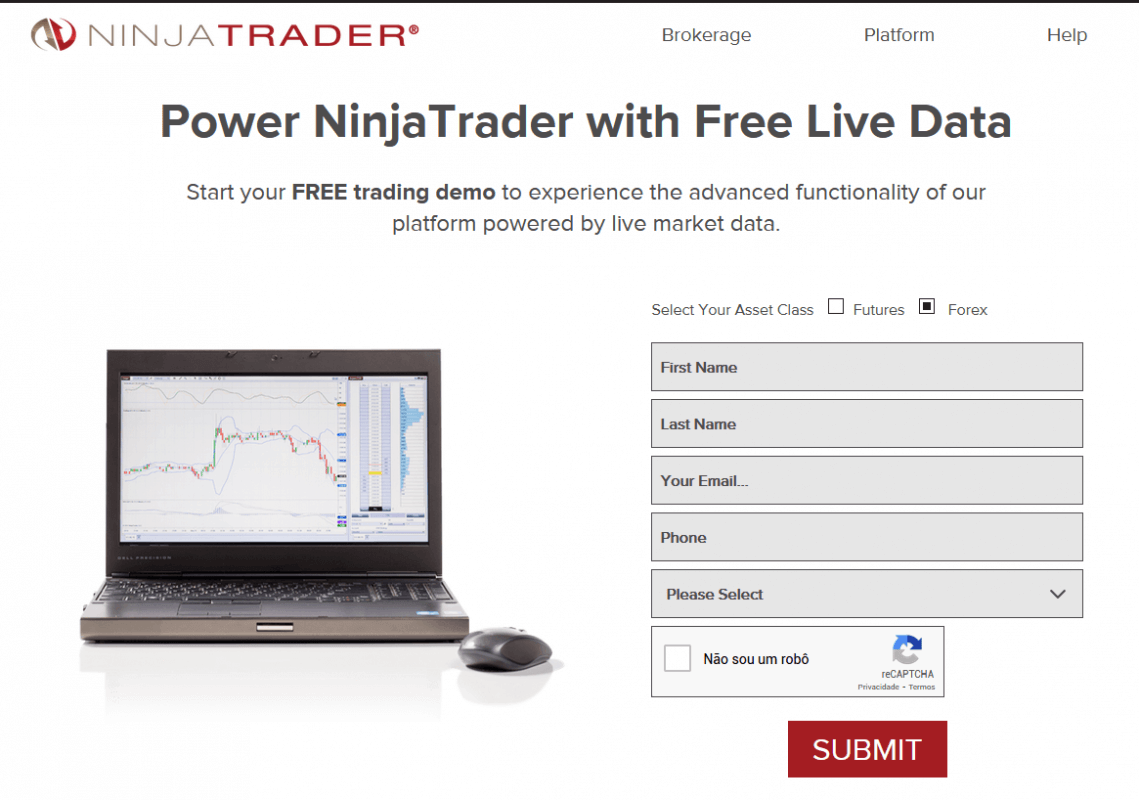 7. Open Ninjatrader 8, choose Connection Type – Ninjatrader and insert your login and password your received on your e-mail. (the login is your e-mail, and the password you'll receive on your e-mail)
8. Check if your connection is ONLINE on Control Center as print below;


9. On Control Center, set your connection to connect automatically every time you turn on Ninjatrader 8;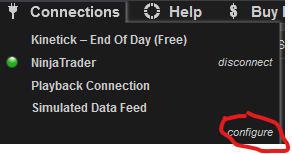 Step 3 – Customizing your Workspace in Ninjatrader 8 for a better workflow
10. Realize that your Ninjatrader 8 will open with the workspace all messed up, let's customize it;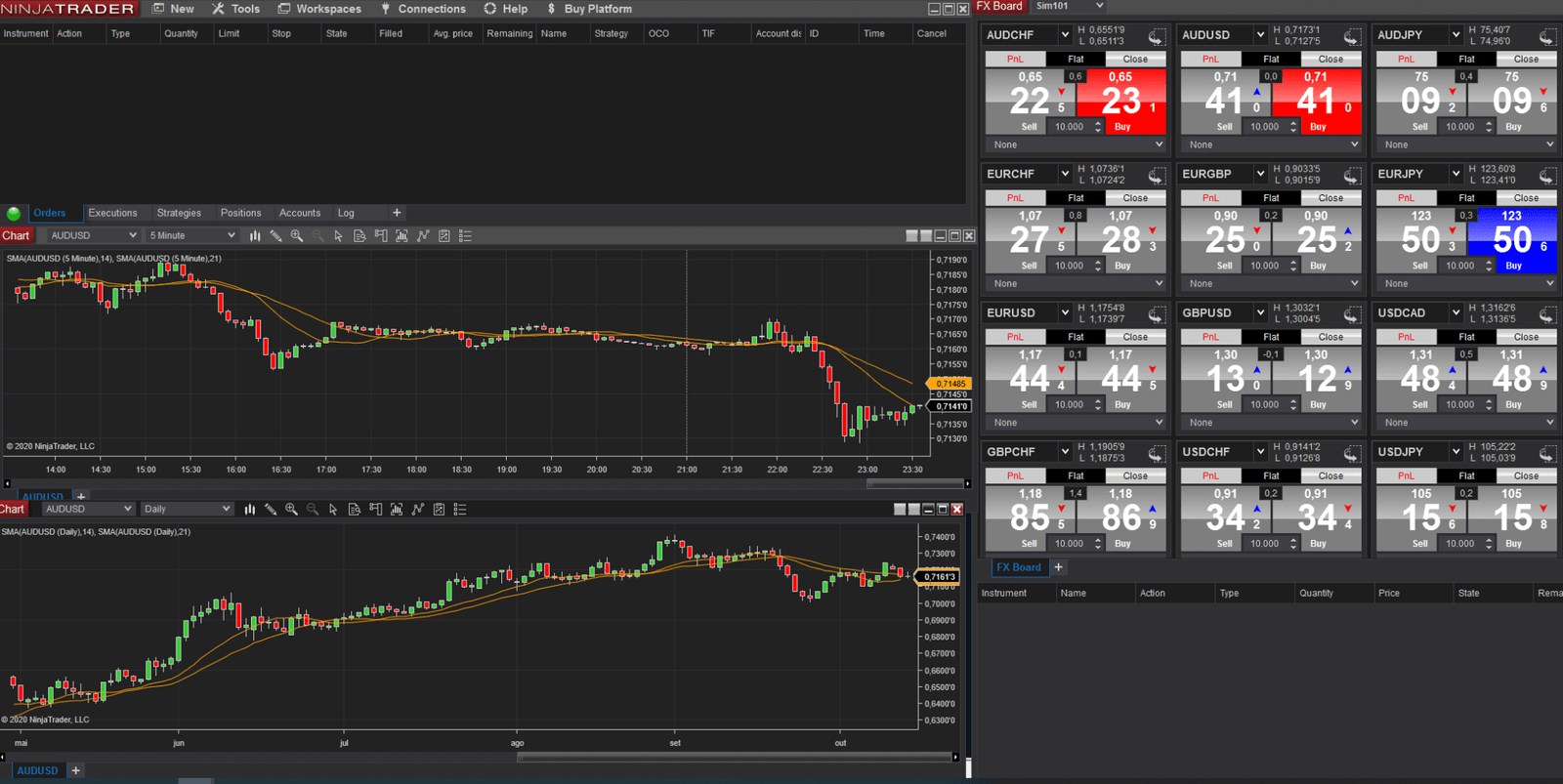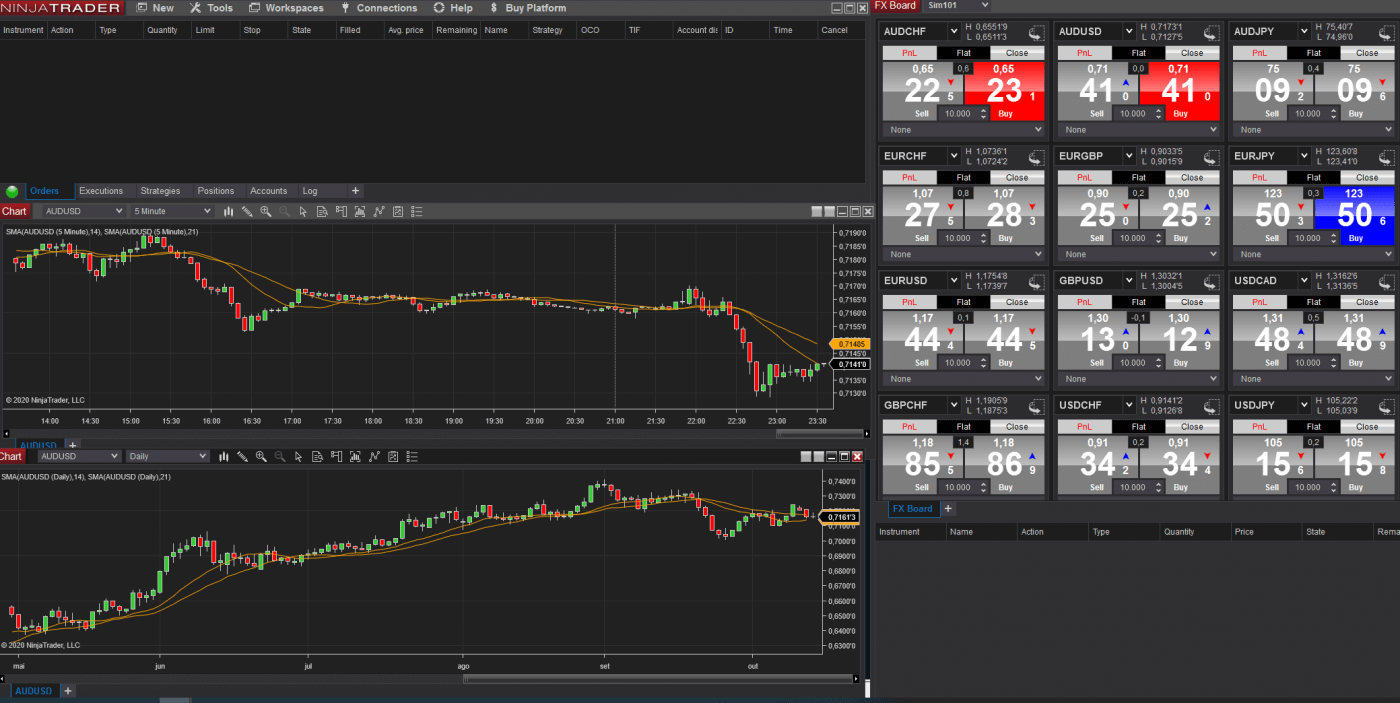 11. Leave only the Control Center window open, close the others;

12. Click on New -> Chart
13. On Instrument, select AUDUSD (as exemple), then fill in the fields as the image below: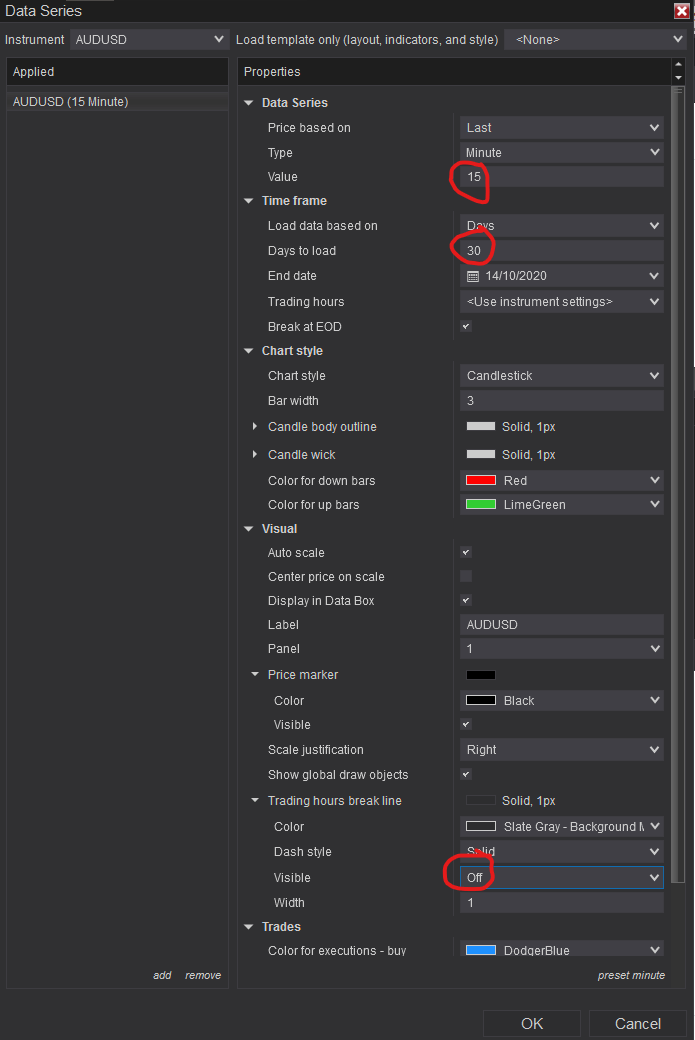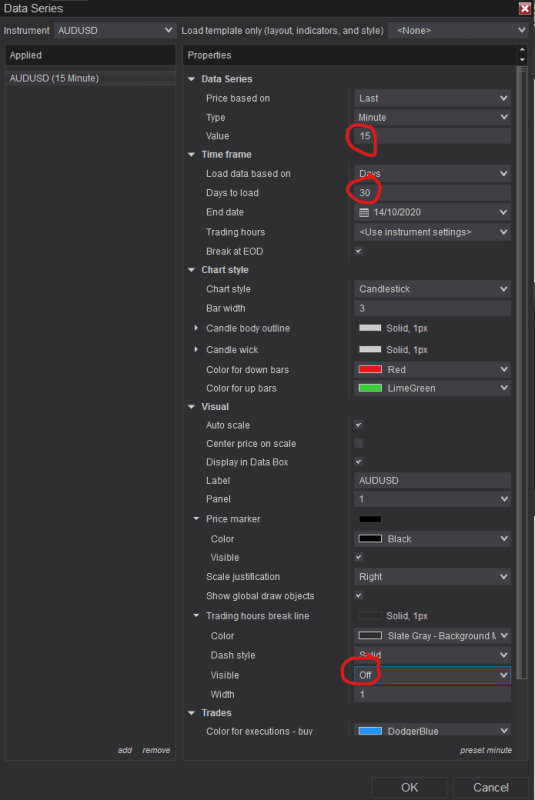 13. You'll see a chart like this: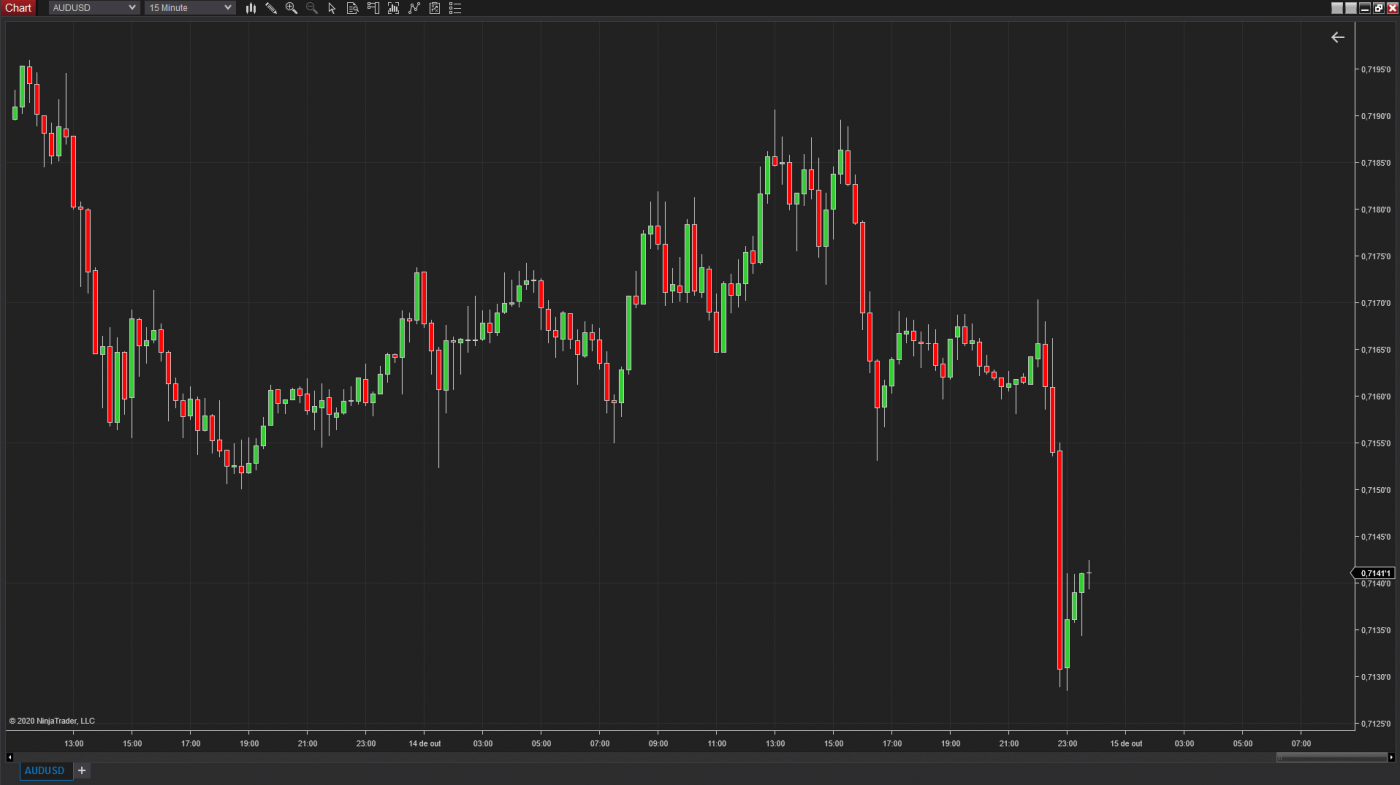 14. Now, right click on chart and go to properties (Ctrl + T);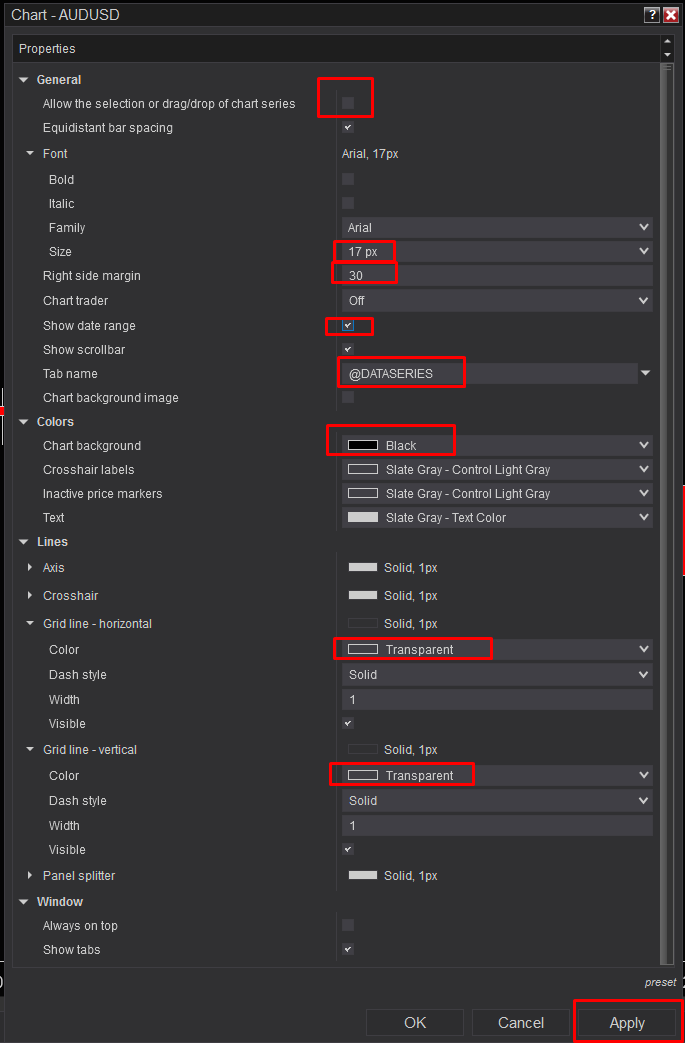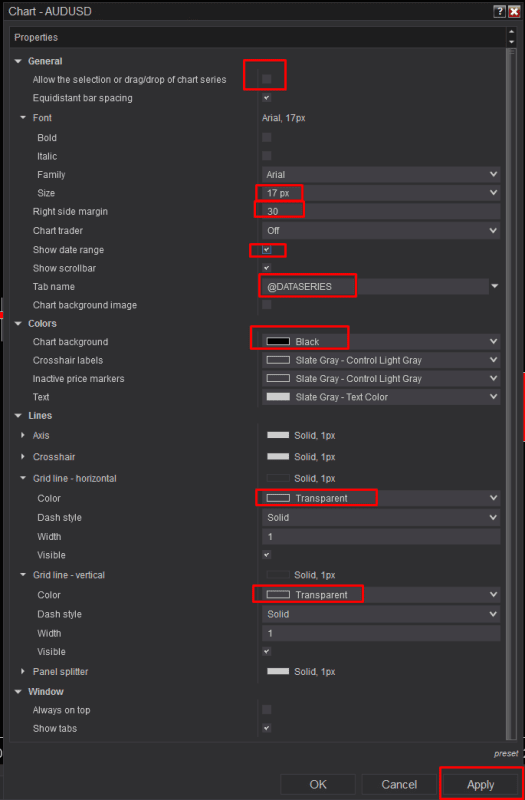 15. Your chart will change to that style, we will improve even more;
16. Download and Import on Ninjatrader 8 our FREE Indicator, Wicks Matching Bars Colors;

17. On Chart, press Ctrl + i and insert Indicators 4 Traders – Wicks Matching Bars Colors, then click Apply;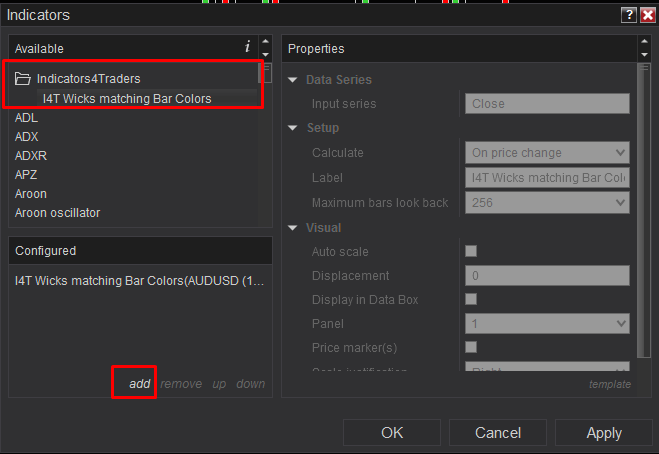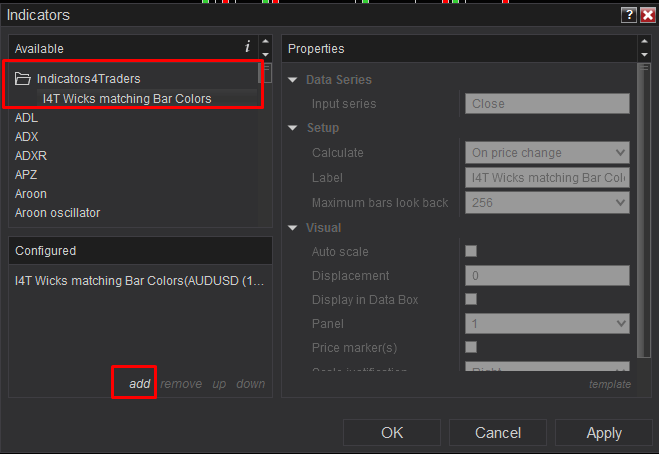 18. Now your chart will appear as the print below, see just how much better it is now;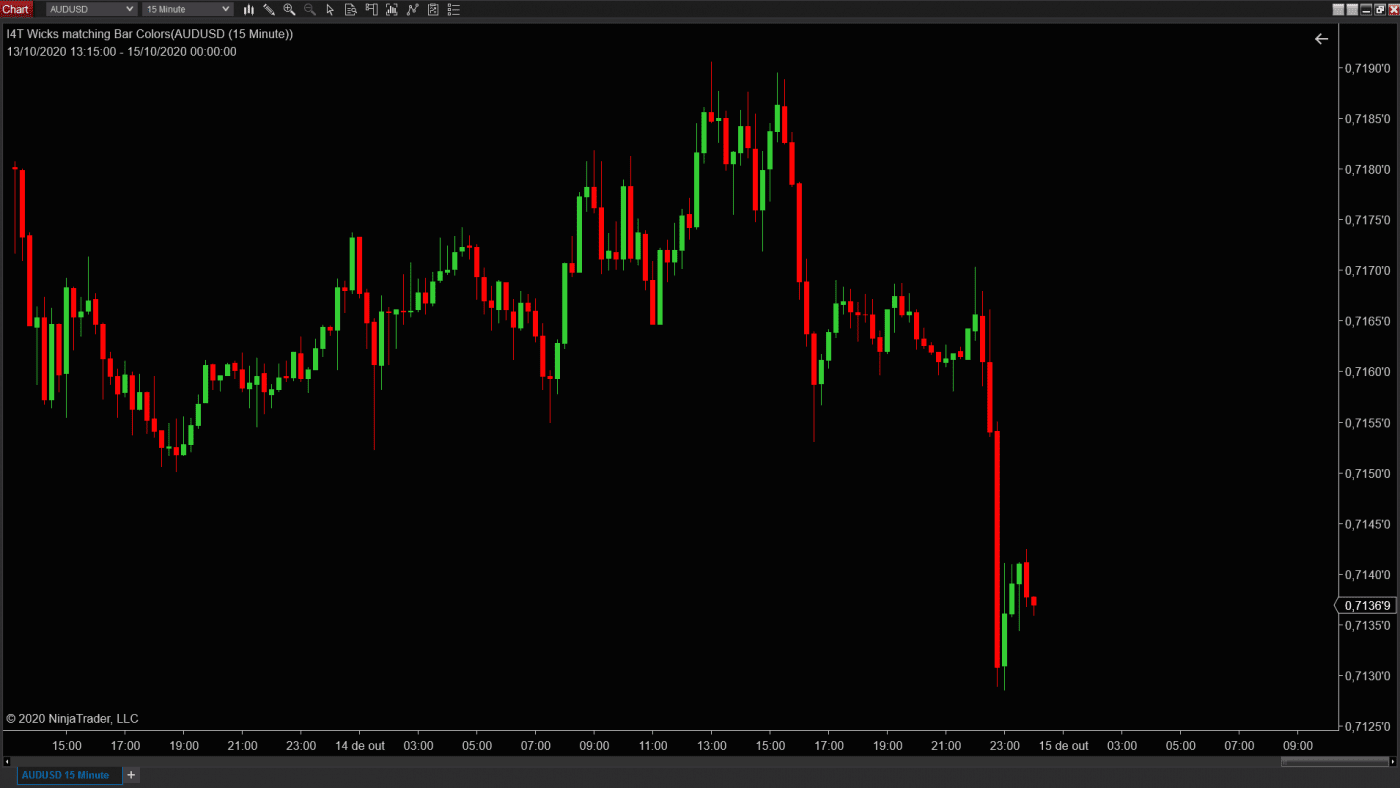 Step 4 – Customizing your Hotkeys
19. You can customize your hotkeys on Control Center -> Tools -> Hotkeys;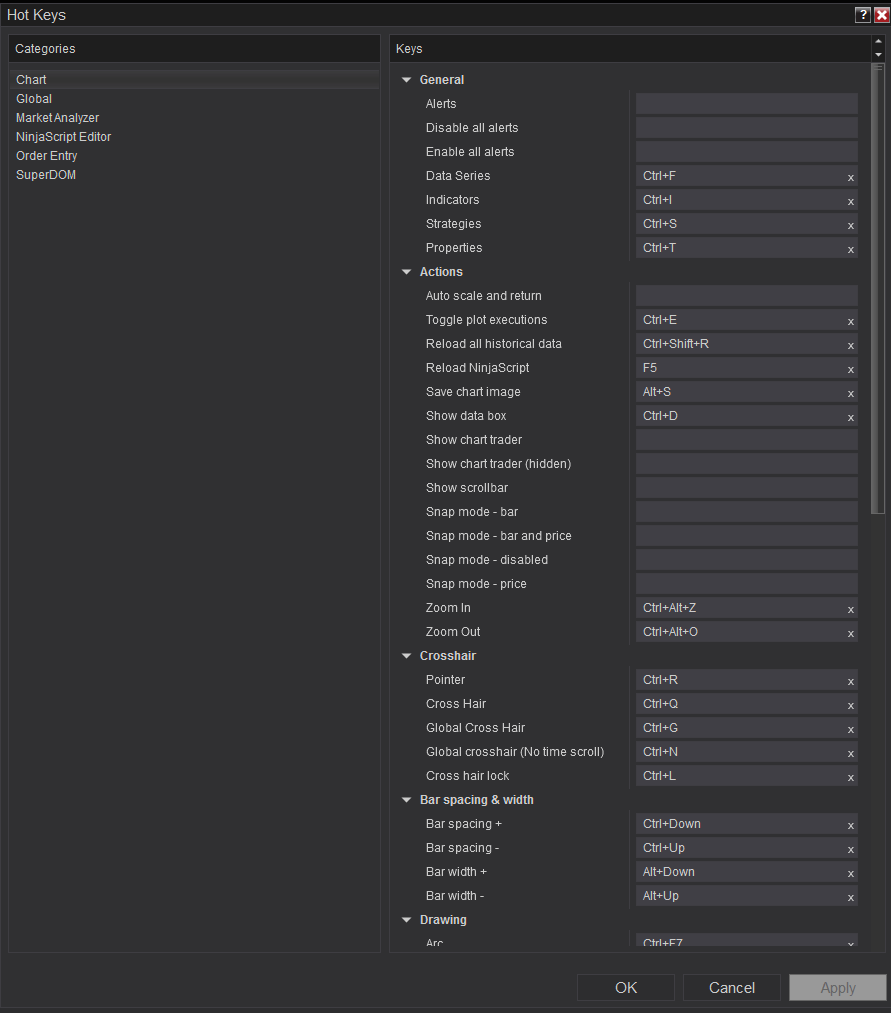 Step 5 – Duplicating windows with different graphic times on Ninjatrader 8
20. On left-bottom, right-click on AUDUSD 15 Minute, and click on Duplica in New Tab;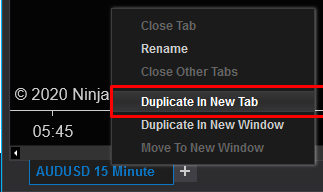 21. On left-top, left-click Timeframe, and you can change this new tab timeframe;
22. See below how many configuration possibilities are possible with duplicating the tabs;

23. You can also link duplicate tabs, so that when you change the currency parity you're analyzing, it changes across all duplicate tabs;
24. To do this in the upper right corner, go to Instrument Link, and choose the same color for all the tabs you want to link;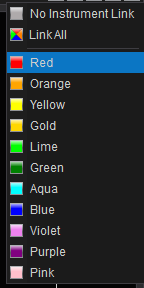 25. After setting the same colors for the duplicated tabs on the Instrument Link, make a test by typing the name of another currency parity on your chart, for example, EURUSD and see what happens: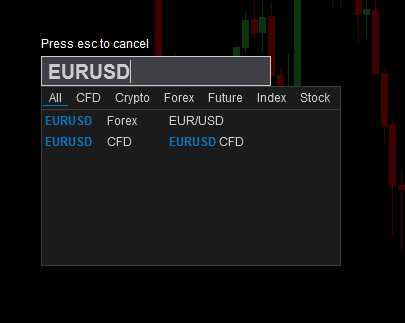 26. With these steps above your Ninjatrader 8 will be much better now, any questions you have, send us an email and we will make sure to clarify.
Best,
Indicators 4 Traders Support Team